csi entwicklungstechnik
csi entwicklungsstechnik is a development partner of the automotive industry, has around 600 employees and is headquartered in Neckarsulm, Germany. Further branch offices are located in Ingolstadt, Sindelfingen, Munich, Wolfsburg, Zwickau, Weissach, Affalterbach and Winterberg (ALU-CAR).
Major car manufacturers and numerous system suppliers rely on csi know-how in the development of complete modules for surfaces (Strak), body in white design, exterior, interior and electronics. Specialized in the product development process of the automotive industry, the csi entwicklungstechnik teams also support their clients with consulting services, an education and training offer at the csi academy and in project management, with the aim of ensuring constant transparency - across all design phases.
csi entwicklungstechnik initiated the implementation of the module cross member (3i-MQT) after implementing the 3i-PRINT CADDY Mk1 and conducted the design thinking process, project management, design, layout, CAE simulation, and installation of the concept in the 3i-PRINT CADDY.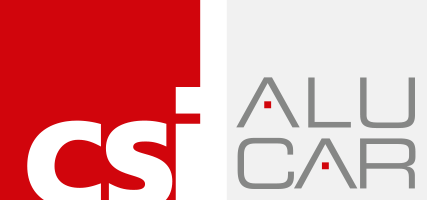 Hofmann – IHR MÖGLICHMACHER
Robert Hofmann GmbH, a globally acting, medium-sized enterprise, was founded in 1991 in the Upper Franconian Lichtenfels and currently has more than 290 employees.
The medium-sized company offers complete solutions in the field of 3D printing (metal and plastic), in model making, in prototype production and in the production of small and pre-series. Thanks to the consistent use of state-of-the-art technologies, customers from all sectors, from the automotive and aerospace industries to medical and household technology, get everything from one source and just in time.